Contractors and customers everywhere love Millboard decking's versatility, endurance, and beauty. Here's what they have to say!
"The material from Outlive was great for our projects in Exploring Construction at Coon Rapids High School. We built several small carpentry projects with Millboard and it held up very well. We even used it for many of our picnic table and bench frames and supported the weight as it should. We had to make a few modifications and support for seats and things like that but all were very minimal. The unfinished edges were easily hidden with miter joints, touch up paint, and placing that side so it would be unseen. The material cut very similar to wood and seemed to be easier on our equipment than hardwood. It was also non-conductive so we could rip it down on our Sawstop table saws. The students really enjoyed this opportunity to learn by building with material we otherwise wouldn't have access to. Thank you Outlive for your generous contribution to the students of Exploring Construction at Coon Rapids High School."
Bobby Miller, Tech Ed Teacher
Coon Rapids MN High School 
"Our cedar deck was 27 years old and showing its age with holes and moss. When evaluating what composite materials were available, none of them compared to the look of Millboard. The reciprocated grain and antique oak color really sold us. We did a picture frame border and matched the decking using a bronze Williams cable railing. We also found some LED lights which accent the surface nicely." 
Susan G.
Antique Oak Decking
"The installers love the product. It was fantastic to work with on this deck transformation project. The fit and finish we are getting from the material is incredible!" 
Ryan Smith, Headliner Homes
Van Lyssel Deck Project
"We trust Millboard decking and siding for many of our studio builds. It is consistent, beautiful, and durable. Our customers love the fact that it requires zero maintenance. The team at Outlive is extremely knowledgeable about the product and makes ordering easy."
Latitude Studios
Antique Oak Decking & Antique Oak Envello Siding
"We were on the search for composite decking for our cabin. We got a bunch of samples and were not impressed with the widely used brand. When I found Millboard, I could instantly tell that it was going to be the right fit for us. The process by which it is made and the attention to detail sold us on it. The color selection was also exactly what we hadn't found elsewhere. We got in touch with John Fowler from Outlive and he made the entire process so smooth! The personal communication and assistance from the Outlive team were invaluable. We sent photos and provided measurements in order to know how much was needed, and they took it from there. We are so happy with our decking and get so many compliments on it. Even people that know we bought composite can't believe it's not real wood. Highly recommend Millboard and Outlive!"
Criselda S.
Golden Oak Enhanced Grain Deck in Phoenix, AZ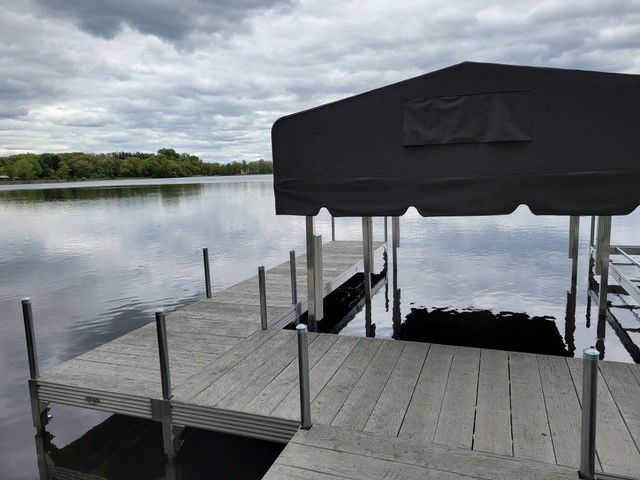 "Just installed all of my new Millboard sections into my new Voyager dock!!! Looks awesome and the feel and performance of the dock in all weather is tremendous. Not slick in the rain, and the heat of the sunshine is easy on the bare feet. Looking forward to many maintenance free years of my Millboard dock. Thanks Outlive."
Troy T.
Weathered Driftwood Dock
"We love the look of Millboard! It is virtually indistinguishable from real oak and there are no nails visible anywhere. It's a beautiful product, and we are so glad we used it for our new deck."
Kathy & John
Coppered Oak Deck in Eden Prairie, MN
"Amazing to see the before and after!  The upgrade from a wood (cedar) deck we had to maintain to Millboard has allowed us to actually spend time enjoying our deck instead of always working on it!"
Luke F.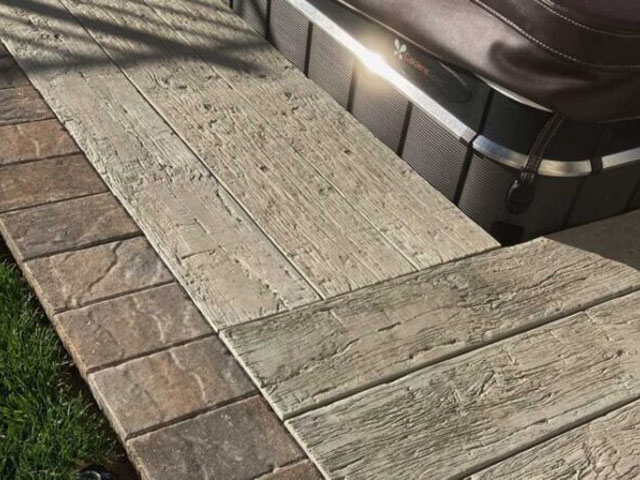 "Stunningly beautiful and realistic. Millboard is next level in luxury decking."
Shawn F.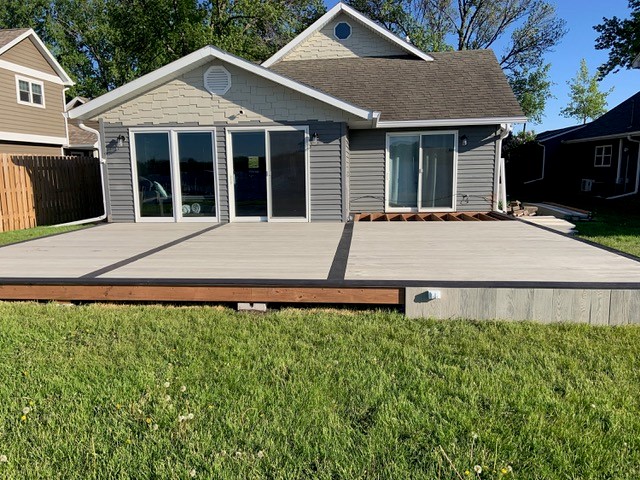 "I have two other composite decks and there is no comparison to Millboard decking.  This product is superior in every facet: installation, feel, look and most of all material make-up.  Millboard is revolutionary!"
Travis T.
Enhanced Smoked Oak and Burnt Cedar Deck