The past year has seen a huge shift in outdoor living. With many of us finding ourselves craving more space, a change of scenery or simply enjoying spending more time outdoors, it's time to get ready for summer!
Live life outside with some of our favorite outdoor living trends from Millboard®!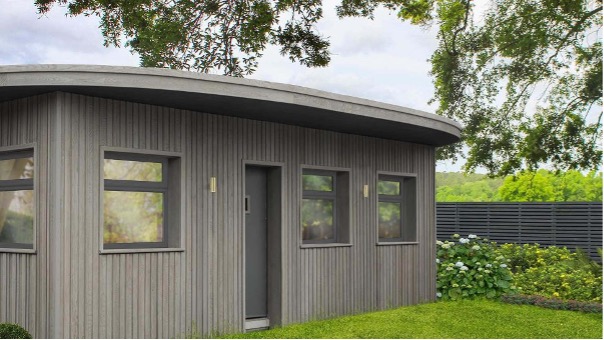 Backyard office
Thanks to 'the new normal' bringing working from home to our working week, it's no surprise that backyard offices are rapidly rising in popularity. Ideal for those short on space inside the home or those pining for a completely separate space to call 'work', alternate workspaces are fast replacing the regular home office thanks to being more flexible in design and often easier to install.
Plus, with recent reports showing a home office is the #2 way to add value to your home, it's worth considering utilizing the space within your backyard
Take design cues from biophilic design and think natural-look materials along with lots of light and ventilation.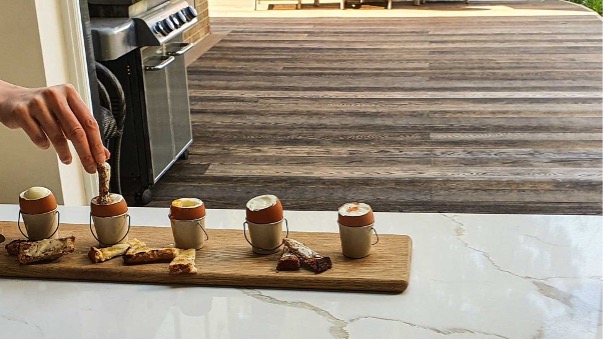 Garden room
Extend your living space with a garden room! Consider an additional room within your garden, perfect if you are unable to extend your home.
A garden room can be a flexible space that can double up to whatever you need it to be. Whether it be a spare room ideal for visitors, a gym, a home for your hobbies, or just a place to 'be', garden rooms can easily be multifunctional.
Consider including bifold doors at the front, enabling lovely views of your garden while being able to shelter from the elements.
Summer house
Enjoy the sunshine with a summer house. Perfectly suited to countryside living, there is nothing more peaceful than a quaint summerhouse in the garden.
Ideal to enjoy morning coffee or afternoon tea, a summerhouse provides the ideal escape to get outside and make the most of the warmer weather. Plus, unlike a garden room or office, a summer house doesn't necessarily need plumbing, electricity, heating or Wi-Fi, making the structure much cheaper to install and offering a peaceful escape away from technology.
Opt for hues of green to blend in with the surrounding scenery, go for natural wood tones or pretty pastels to make your summer house a feature piece within your garden.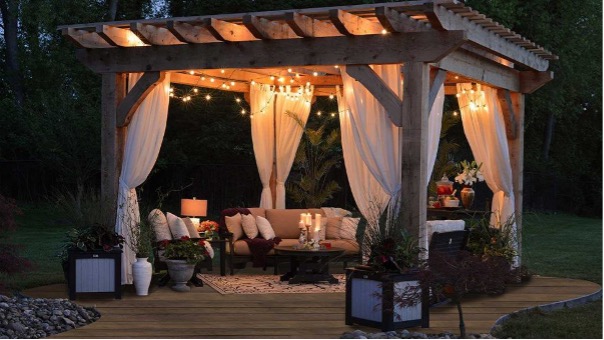 Open structure
If you would like something a little less significant than a garden room, a garden structure to offer both shade and privacy is an ideal middle ground. Make it a beautiful feature and sprinkle it with color from beautiful climbing roses, clematis or wooded vines.
Pergolas, arbors or pavilions offer both options, and look beautiful atop a decked area, providing an ideal entertaining space during long summer nights. Plus, if you enjoy DIY, there are kits on the market to build your own.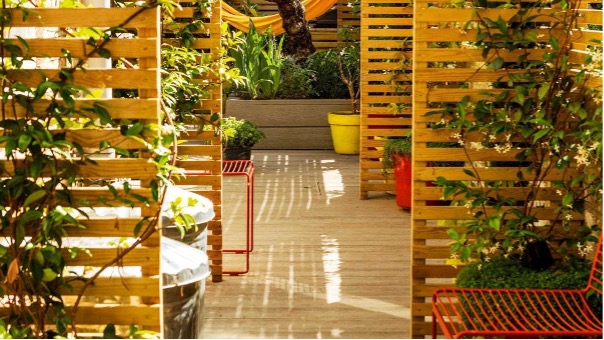 Living walls and vertical planting
Bring color and impact to any area with living walls and vertical planting; wonderful for urban gardens that are short on space.
Vertical planting can be as simple or as intricate as you like, for an easy solution think hanging ornamental pots attached to fences or walls. You can get really creative with this with items that can be attached along a fence or wall.
Painted tin cans offer a rustic appeal, go quirky with small colorful watering cans or traditional with clay pots, the options are endless. You could even go for a mini living wall with a wooden tray filled with trendy succulents. Alternatively, if you would prefer something more straightforward, climbing plants are another option.
If you would like more of a challenge, living walls offer the wow factor by the bucketload. Gardeners World has a great step by step guide to creating a fully functional living wall, complete with an irrigation system. They are an art form in and of themselves and have the benefit of requiring relatively little maintenance.
Whatever option you choose, Millboard decking provides the perfect accompaniment to any garden scheme, take a look at some of our recent projects.