During these warm summer months, everyone wants to make the most of the nice weather. After all, a warm relaxing evening in the backyard is tough to beat. At Outlive, we want to encourage everyone to live life outside, and we can help make your dream project a reality. One way to enhance your outdoor living space and add a unique element is with a privacy or living wall.
Privacy Walls
Privacy walls add an extra level of comfort to outdoor spaces. These can be easily customized to fit the style of any landscape design. Privacy walls also have several functional benefits. They are useful for blocking noise, protecting from weather, and creating a secluded environment.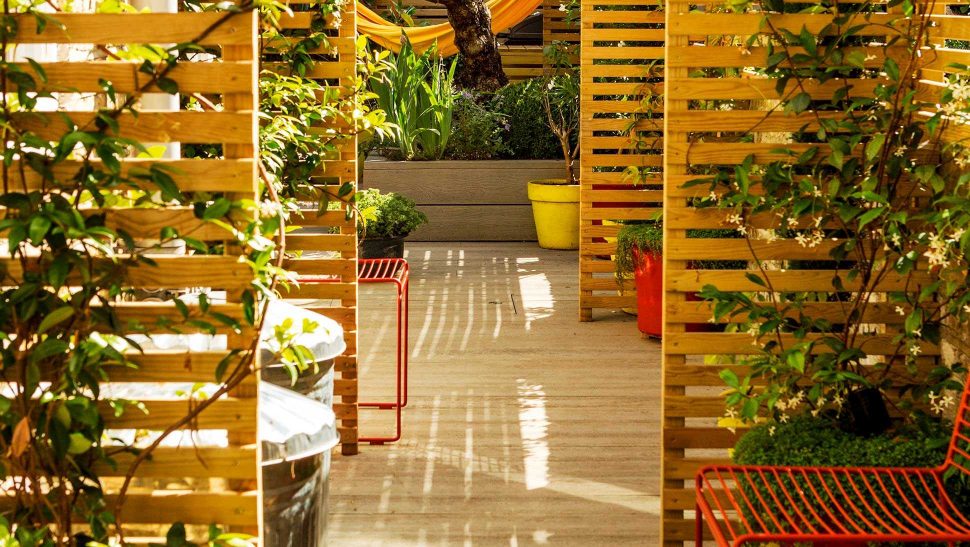 Living Walls
Living walls have the same benefits as privacy walls with an extra element of natural beauty. These structures are designed to support plant life. One common feature is the built-in planter system, which allows plants to grow on the wall itself. In addition to the aesthetic appeal of living walls, they also have some unique benefits. Studies have shown that living walls can improve air quality, reduce heat, and even boost productivity. Living walls are especially nice for tight urban environments, as they don't take up much space and require little maintenance.
Choosing Your Materials
Privacy and living walls come in all shapes and sizes. When considering what material to use, there are many options. The most common choices include wood, PVC (plastic), or bamboo. 
Millboard is perfect for privacy and living walls. Millboard's core is made of crushed limestone and fiberglass, and the top layer is heavy-duty rubber molded from real oak boards. This means that the material feels and looks just like wood while completely outperforming it. 
Privacy and living walls are a simple way to transform any outdoor living space into a secluded backyard getaway. If you are looking for a unique way to add value to your property, building a privacy or living wall with Millboard is a terrific choice!