After a warm and sunny summer the transition to Autumn always feels very abrupt. The nights have turned distinctly chillier and the leaves on the trees are showing their glorious seasonal colors. With most plants now past their best, tidying up and preparing for next season is in order.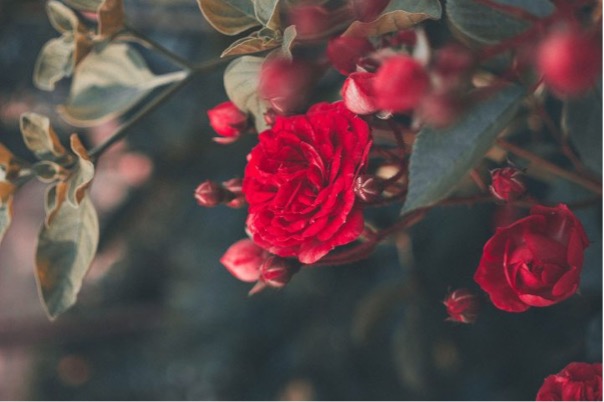 Flowers
Perennials that have finished flowering can be cut back, many – such as peonies – right down to the ground. If you live in warmer regions that do not freeze, HGTV recommends watering perennials once a month to keep them healthy through the winter Some have a very attractive structure during the colder months, though, so keep these to enjoy and to benefit local wildlife.
It's a good time to prune roses, as they are susceptible to damage in the strong winds and cold. The main problem is root-rock, where the foliage gets blown about and dislodges the roots. Be careful when disposing of rose cuttings, as they could have traces of disease or fungus. If in doubt, incinerate rather than compost.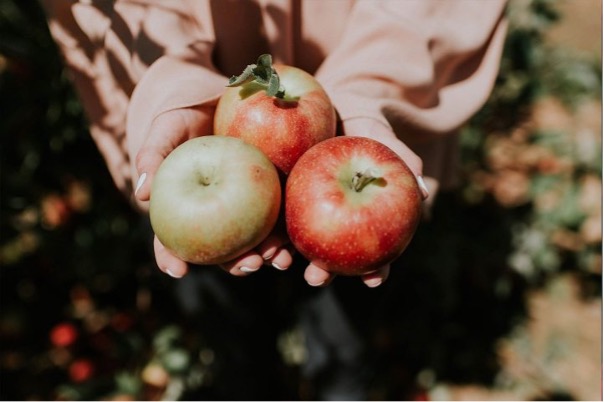 Fruit and Vegetables
Harvest your apples and fruit them this month, lifting each one and gently pulling: if they are ripe, they will come away easily, otherwise try again in a few days.
Harvest pumpkins and other squashes, too, or they will suffer when the frosts hit.
If you have summer fruiting raspberries, cut the canes that held this year's fruit so that all the growth is going into next year's crop.
Trees and Shrubs
If you are contemplating a new conifer hedge, now is the time to plant inexpensive bare-root plants. The soil is still relatively warm and there should be plenty of rain to help them bed in. If we do get any dry spells, though, it's vital to ensure they are well-watered for at least the first couple of months after planting.
It's a good time of year to take cuttings from deciduous shrubs for potting so that you have healthy young plants ready to go in next year. Now is the very best time to move any that are in the 'wrong' place, whether for aesthetic reasons or because they are clearly not thriving where they are.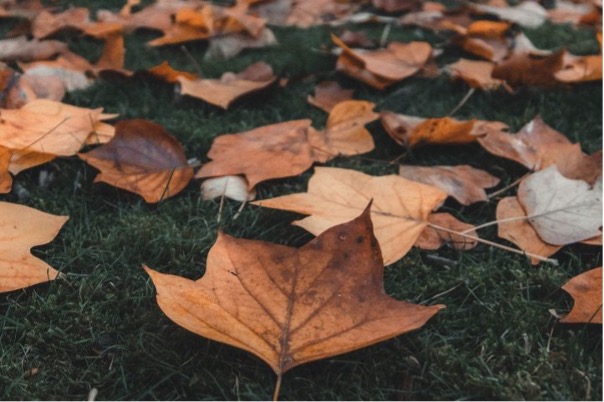 General Maintenance
Clear away debris under shrubs and hedges and lay down a mulch here and on beds to keep the soil warm and suppress weeds.
If you have a pond, clear out excess vegetation – leave it on the side of the pond for a couple of days though, so that any invertebrates have a chance to get back into the water. Where possible, cover ponds with netting to prevent leaves falling in.
The weather may permit one final mow of the lawn this year, but it's also important to rake away fallen leaves. Aerate it by going over it with a fork and re-turf or seed any dead patches.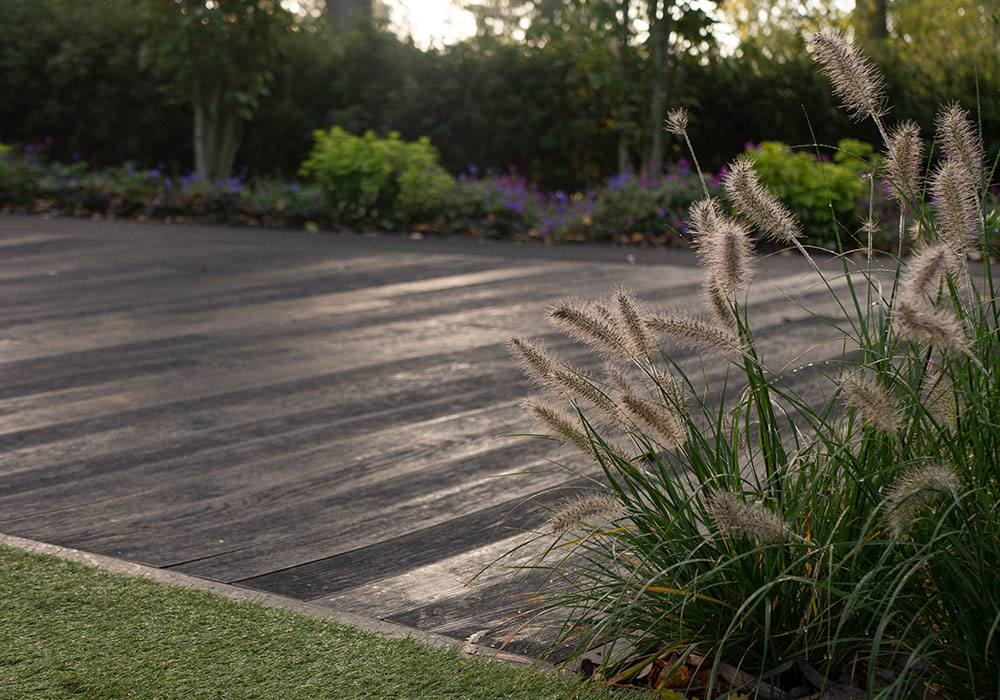 If you have standard decking, keep it clear of leaves or it will become dangerously slippery come winter. If you have Millboard decking and gave it a wipe over with a damp cloth as recommended last month, you've already given it all the care it needs, so relax and enjoy the change in season knowing that after a busy October you have some quieter months ahead as the days shorten.