Whether it's lounging by the pool, relaxing on a beachfront property, or enjoying the tranquility of a lakeside dock, most Americans want to spend their summers outdoors – and we agree!
But when it comes to choosing decking for waterside locations, traditional materials and even most composites leave much to be desired. And of course, you're not looking to install or renovate your outdoor space on a whim (of course you're not – otherwise, you wouldn't be here!). Decking and installation doesn't come cheap, and that's true in more ways than one; beyond the financial cost, there's also a cost in terms of effort, and planning, and time you have to factor in.
That's why it's so important to choose materials that will last – and not only last, but last beautifully, and not require expensive repairs and maintenance or frequent renovations. Plus, in the summertime when you add water to the equation, you've got to put your family's and guest's (as well as your own!) safety first. Falls and mold exposure simply shouldn't be a part of your summer season.
Enter Millboard, the pioneer in decking and siding solutions that harmonize safety, durability, and aesthetic appeal.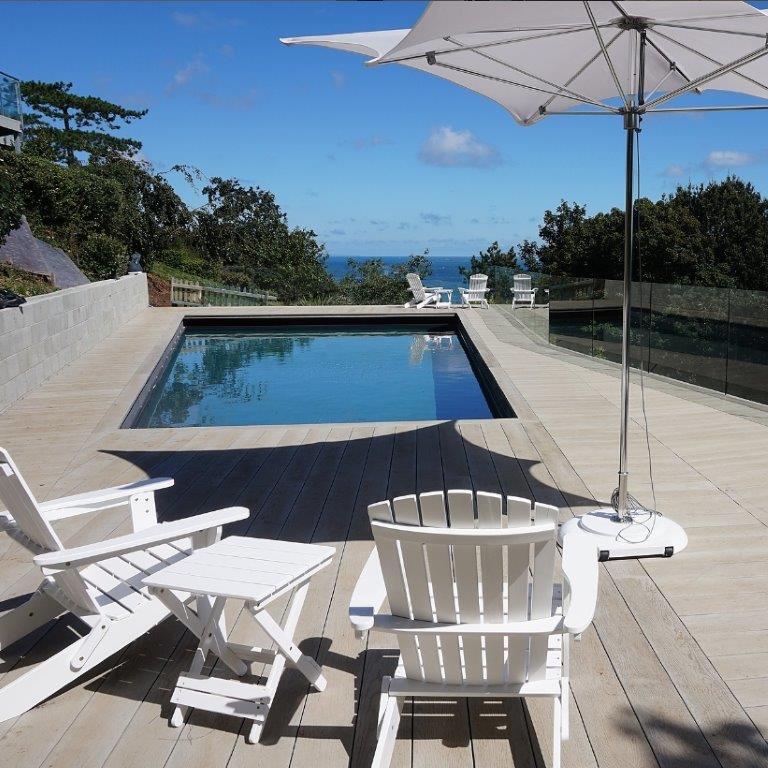 Safe & Resistant Beyond-Composite Materials
It isn't worth your while to invest in decking that becomes a slip hazard when wet or falls victim to algae and fungal growths. Traditional timber needs to be constantly checked for rotting, cracks, creaks and splinters, as well as bug damage – and even with all that maintenance it will probably only last you 10 to 15 years. 
Millboard decking, on the other hand, is crafted from an innovative resin/mineral composite – with no wood content – making it uniquely resistant to such problems. 
No organic content where mold can grow. 

No wood component that will attract termites. 

No warping or splintering upon UV or water exposure. 

No screws sticking up above the surface of the board (actually,

no visible screws

at all – our innovative coating flexes back over these)
Each board is covered with our exclusive Lastane® coating, providing a genuinely anti-slip surface and ensuring your outdoor fun is never compromised.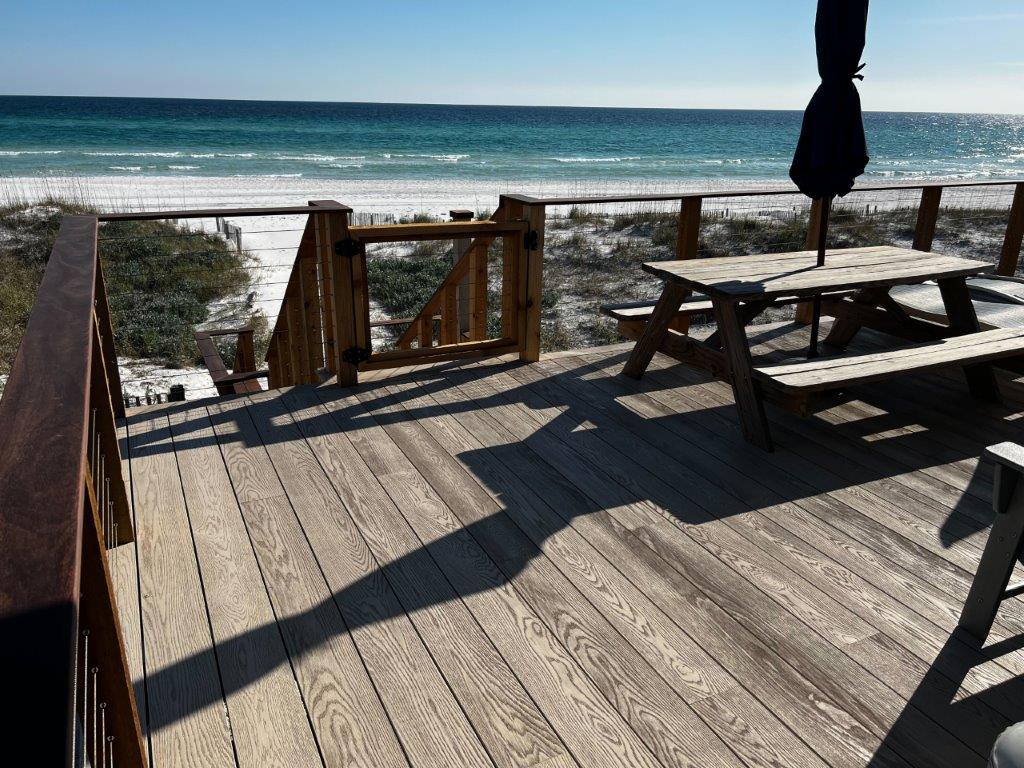 Rigorously Tested for Your Peace of Mind
Millboard decking doesn't just claim to be slip-resistant – it's proven. It surpasses independent tests and easily exceeds the guidelines set by safety regulations. Both our Weathered Oak range and Enhanced Grain range outperform wood or wood composite decking, especially in wet conditions, giving you full confidence in the safety of your deck.
Next-Level Slip Resistance with Lasta-Grip®
For high-traffic areas or places where utmost safety is a priority, we offer Lasta-Grip®. It combines the authentic wood look of all our products with a textured surface, offering the pinnacle of slip-resistance without the rough feel of traditional gritted strip boards.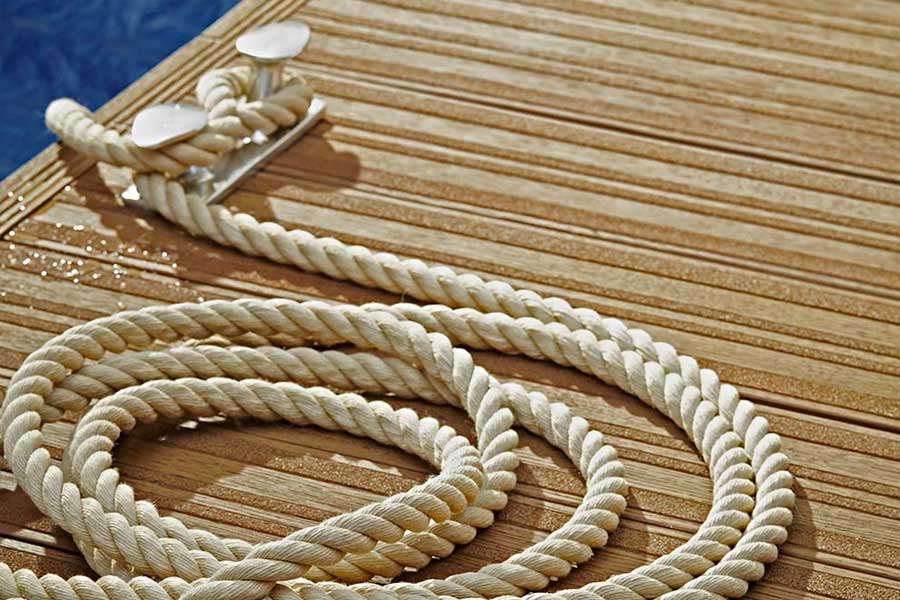 A truly durable material
Picture this: 35 to 40 years from now it's the height of summer, and your Millboard deck is still the star of the show, hosting family barbecues around the pool, lively game nights, and tranquil morning coffees. 
The reason? Millboard's extraordinary durability. 
Built to stand the test of time, Millboard's composite decking is designed from an innovative, wood-free material that resists the common pitfalls of traditional decking – fading, warping, and rotting. What's more, it needs minimal upkeep, so you can spend less time on maintenance and more on making memories. The enduring quality of Millboard products means that your outdoor oasis will remain vibrant and inviting for years to come.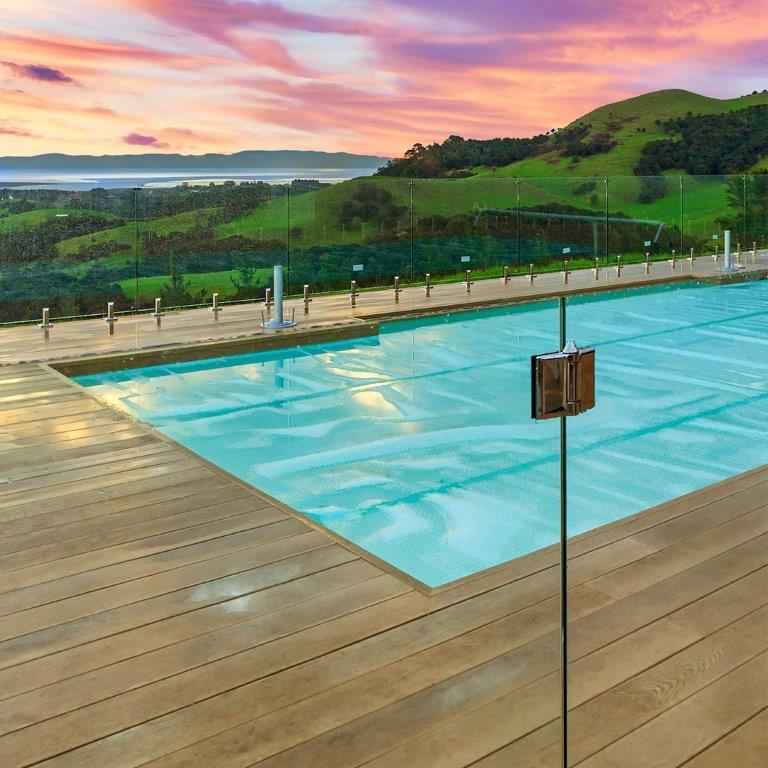 The beauty of Millboard: Authenticity at Its Best
Safety doesn't have to come at the cost of aesthetics. Millboard's design retains the beauty of natural wood, without the associated hazards. Each board is molded from selected oak samples and hand-colored, resulting in an authentic wood look that's virtually indistinguishable from the real thing. 
Our customers and construction partners are convinced:

"Our cedar deck was 27 years old and showing its age with holes and moss. When evaluating what composite materials were available, none of them compared to the look of Millboard. The reciprocated grain and antique oak color really sold us…" 
Susan G.
Antique Oak Enhanced Grain
"When I found Millboard, I could instantly tell that it was going to be the right fit for us. The process by which it is made and the attention to detail sold us on it. The color selection was also exactly what we hadn't found elsewhere."
Criselda S.
Golden Oak Enhanced Grain
"The installers love the product. It was fantastic to work with on this deck transformation project. The fit and finish we are getting from the material is incredible!" 
Ryan Smith, Headliner Homes
So, if you're looking for pool decking ideas, you can have confidence in Millboard! If you're ready to get your hands on this product and preview it in your own home, go ahead and order some free samples here.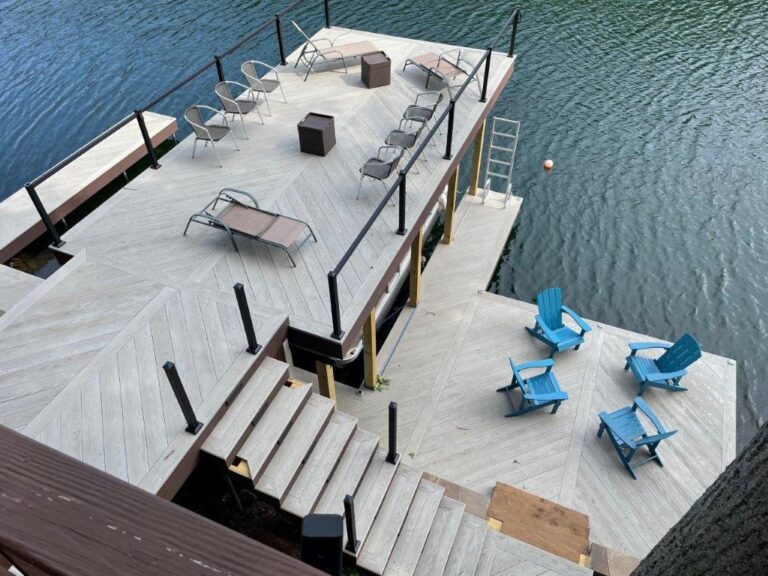 Summing up
At Outlive, we are proud to distribute Millboard products across the United States. We share Millboard's commitment to quality, innovation, and customer satisfaction. 
Our goal is to help you bring your dream deck to life – a deck that offers safety without sacrificing style, and durability that doesn't compromise on aesthetics. To that end, as well as working with you on your own builds, we also partner with many talented, experienced contractors across the country and can help you find a qualified installer.
If safety, beauty and durability are important to you too, and you'd like to further explore our wide range of products, feel free to order samples and get in touch with our team of experts at Outlive. We're here to guide you in choosing the perfect decking, docking and siding solutions for your waterside applications – be they personal or commercial. 
Together, let's make summer outdoor living safe, enjoyable, and beautiful for years to come!