Warmer weather means spending more time outside on your deck or patio! But before you do, ensure your outdoor space is safe for you and your loved ones. May is National Deck Safety Month, and we've compiled some tips on how to check your deck this spring to help you weigh the options of completing repairs or making the switch to Millboard!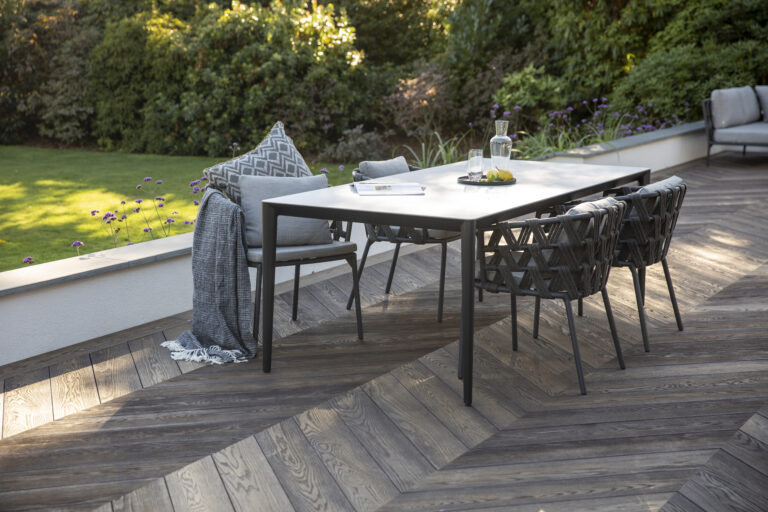 1. Check for Rotting or Warped Wood
If you haven't made the switch to Millboard and still have a wood deck, the boards may be prone to rotting and warping, especially in areas with a lot of moisture and exposure to outdoor elements.  
To check for rotting wood, poke the wood with a screwdriver in areas that are prone to moisture. If the wood feels spongy or crumbles easily, it may be rotten.  

Warped wood can be identified by looking for unevenness in the boards or gaps between them. 

If you notice any signs of rotting or warping, replace the affected boards immediately to prevent further damage. Rotting wood can spread quickly and cause structural damage to your home. 

Preventing rotting and warping requires proper maintenance, such as sealing and painting the wood to protect it from moisture and sun damage. 

Ensure that gutters and downspouts are working properly to prevent water from pooling around your home.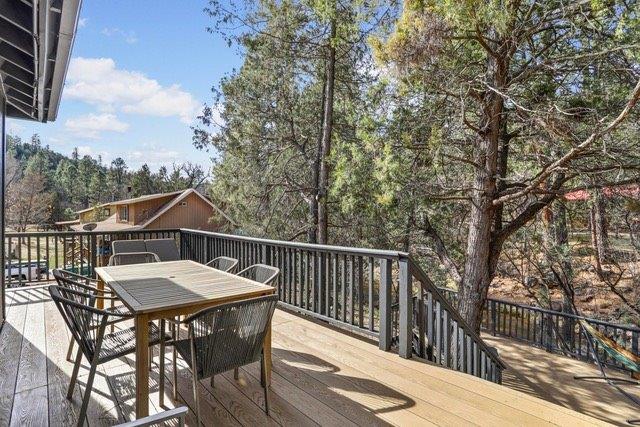 2. Inspect the Ledger Boards, Joists, and Beams
The ledger and decking boards are critical components of any home deck, as they securely attach your deck to the house. By choosing the right attachment method, such as lag screws or through bolts, you can ensure the safety and longevity of your decks.  
Regularly inspect your boards and supports for signs of wear and tear, such as cracking, splitting, or rotting. 

Address any identified problems early on to prevent further damage and ensure the safety of your family and guests.

If you're not sure how to inspect or replace your ledger and decking boards to ensure that the support structure of your deck is built to code and can withstand the elements, don't hesitate to seek professional assistance from a licensed contractor.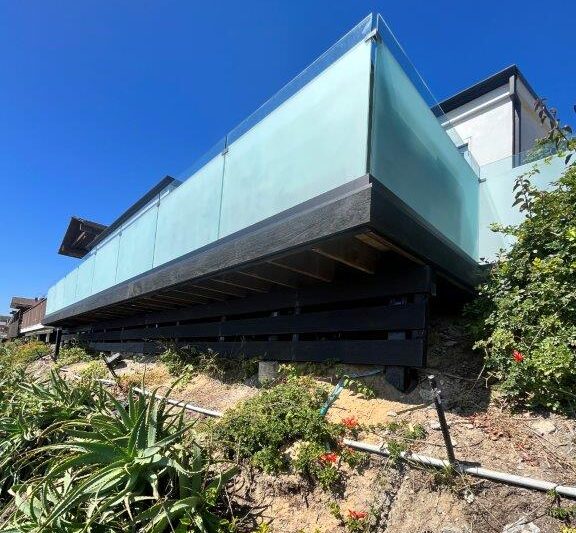 3. Look for Loose Nails and Screws
Regularly inspecting the nails and screws on your deck is an essential part of deck maintenance. Loose or missing nails and screws can compromise the structural integrity of the deck and create safety concerns.  
Use a screwdriver to tighten any loose screws. 

Replace any missing nails or screws. 
Use galvanized or stainless-steel screws for replacements. These types of screws are more resistant to rust and corrosion.
4. Take a Second Look at Your Railings
Railings are another essential safety feature for any deck, particularly if you have young children or pets. By checking your railings regularly, you can prevent any potential accidents and ensure that your deck remains a welcoming and inviting place to relax and entertain.  
Look for any wobbly or unstable railings and check that the railings are securely fastened to the deck. 
Inspect for rust, cracking, or splitting in the railings. Replace damaged or corroded railings with new ones or reinforce existing ones with additional fasteners or support structures. 

Avoid makeshift solutions such as duct tape or wire.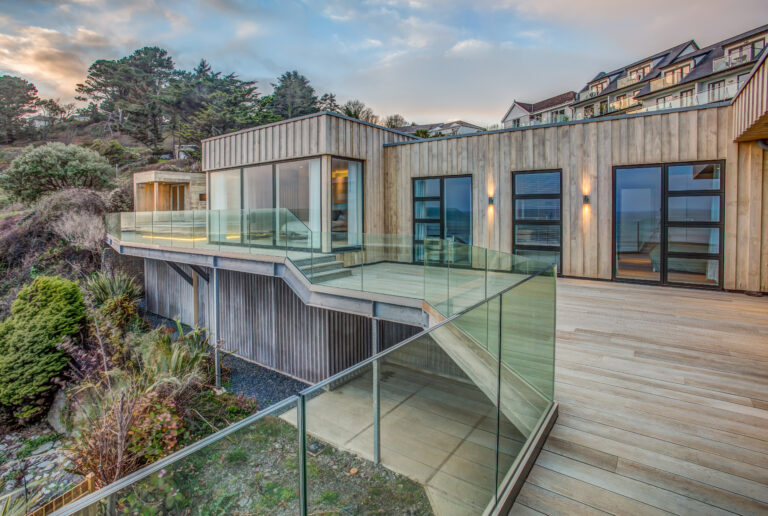 5. Keep an Eye Out for Bugs
Checking for signs of pest infestation is key to maintaining the structural integrity of your deck. Termites can cause severe damage to the wooden components of a deck, even ultimately leading to it's collapse.  
Look for small holes, sawdust, and mud tubes that could indicate the presence of termites or other pests.  

Regularly inspect your deck for signs of pest infestation – at least once a year. 

Keep firewood and other wooden materials away from your deck to prevent attracting pests. 

If you have a wooden deck, use a sealant to protect it from moisture as that can attract pests. 
6. Light It Up
Having proper lighting on your deck is crucial for both aesthetics and safety. Without sufficient lighting, your deck could become hazardous in the evenings and at night. Proper lighting can help prevent slips, trips, and falls. Additionally, well-placed lighting can create a warm and inviting ambiance, making your deck a more enjoyable space to relax and entertain. 
Use lighting fixtures with dimmers or adjustable brightness for a versatile and customizable atmosphere. 

Consider installing motion sensor lights for added security and convenience. 

Use string lights to create a trendy and cozy ambience in your space.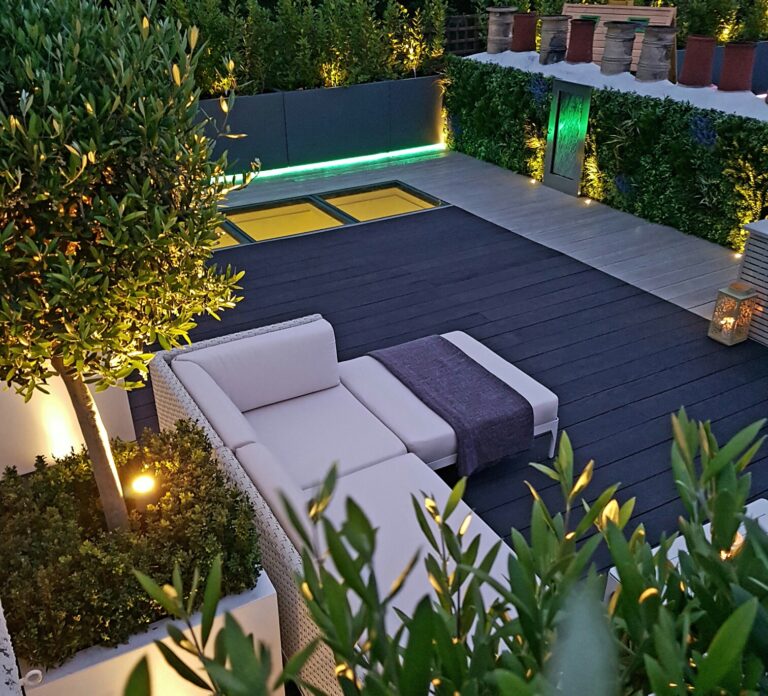 Let Millboard Put Your Decking Worries to Rest
If you're looking to enhance your outdoor living space without the hassle involved in all the above safety and maintenance concerns, here at Outlive we encourage you to check out Millboard decking! With anti-slip properties, disappearing screws, and splinter-free material, Millboard offers a worry-free solution for homeowners, including families with children and pets. Resistant to moisture, fading, rot, and termites, Millboard is the ideal investment for anyone who wants to ensure they enjoy their outdoor space for years to come!